Aerodynamics Plays No Role in the Performance of Stationary Bicycles
Submitted by Richard Smith on April 2, 2014 - 07:46
While I'm sure you know aerodynamics does play a crucial role in outdoor cycling, aerodynamics doesn't offer any performance gains for stationary cycling indoors. With this in mind, hopefully you spotted that my previous blog post "Aerodynamic Performance of a Stationary Bicycle" was a cunning April Fools' Day ruse.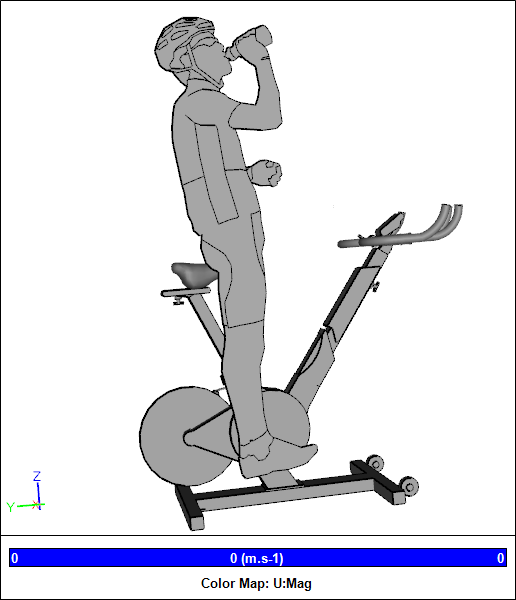 Stationary Bicycle StreamlinesNo airflow, no streamlines
Did you spot any other engineering themed April Fools' Day pranks?
Continuing the cycling theme, VeloNews ran a number of articles published on April 1 that have an unbelievable, April Fools' Day-ish flavor:
As in previous years you can find an extensive list of April Fools' Day jokes at "April Fools' Day on the Web".