Computer Aided Engineering (CAE) For All
Submitted by Richard Smith on October 21, 2006 - 18:36
What would it take to open Computer Aided Engineering (CAE) software to anyone? If the leading CAE vendors (e.g. ANSYS, MSC, Algor) are to be believed, then there are already a large number of large businesses reaping rewards. What about everyone else? What about the small businesses, students, hobbyists?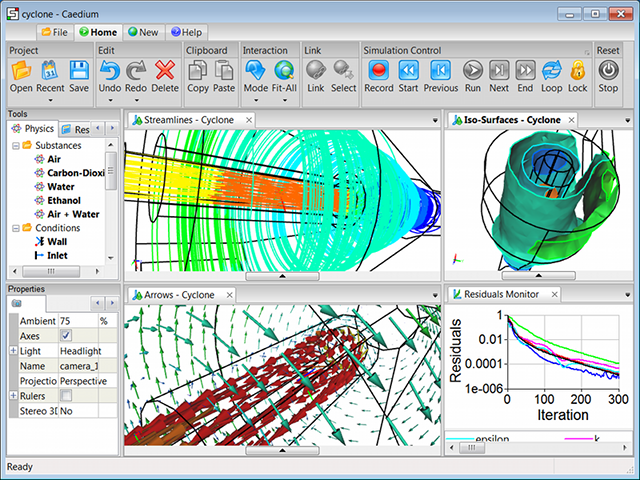 Caedium
The variety of CAD software, in contrast, matches every combination of skill and price imaginable (e.g. TurboCAD, AutoCAD, CATIA). Not so CAE software. The CAE industry has made some progress on lowering the expertise barrier to entry, but has stubbornly refused to address affordability.
What are the characteristics that make everyone else so different from large businesses? I think it comes down to:
Few employees and even fewer experts (if any) in CAE techniques
Limited funds
Limited time
Just investing the time to purchase, install and learn CAE software is a huge barrier to entry. The elaborate purchasing dance, where it is nearly impossible to determine a price without talking to a sales representative, scares off all but the most persistent. For the survivors the installation and learning process rarely rewards their efforts. There has to be a better way. What about the ultimate leveler - the Internet?
Symscape provides CAE software via an automated online download, purchase and update process. Our Caedium single, unified simulation environment is affordable, easy to install and learn, and efficient to use, bringing CAE software within reach of anyone.