Caedium Helps Fastcination Win South-East German F1 in Schools Competition
Submitted by symscape on March 16, 2012 - 09:06
Fastcination recently beat out 14 contenders to win the South-East German F1 in Schools competition. The German high school team used Computational Fluid Dynamics (CFD) simulations created in Caedium Professional to assess and improve the aerodynamics of their CO2 dragster.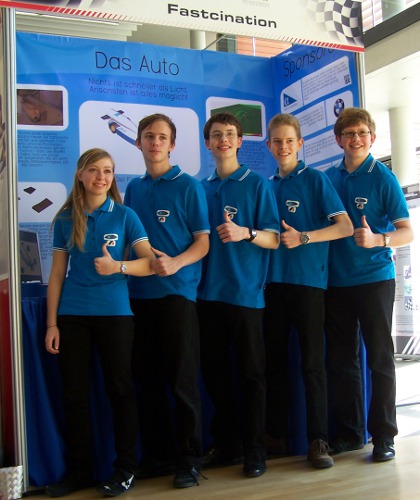 Team Fastcination
Commenting on the result, Fastcination team member Gregor Matl said:
"Last weekend, we participated in the South-East-German finals in Munich. The competition was fierce, but we came out on top of 14 competitors. To make our victory complete, we got the award for the fastest car and the award for the best construction. Our construction has strongly been influenced by Caedium."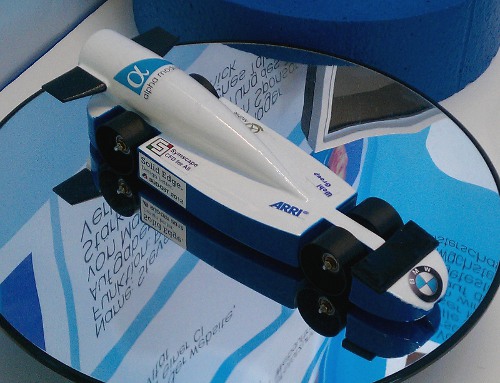 Fastcination Car
With the win, Fastcination has garnered some impressive media coverage appearing on both Germany's "Bayerischer Rundfunk" and Austria's "Servus TV".
Fastcination now goes forward to the German F1 in Schools National Finals (May 4-5, 2012) to compete for a chance to represent Germany in the F1 in Schools World Finals.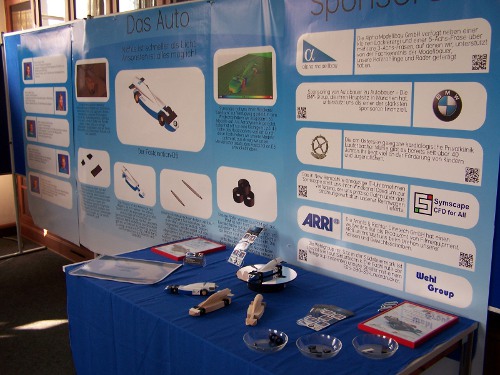 Fastcination Booth Display
F1 in Schools is an international engineering competition for high school students. Teams design, build, promote, and race CO2-powered balsa wood cars at speeds approaching 80 mph (130 km/h). Teams progress through regional and national competitions with the goal of reaching the F1 in Schools World Finals.