Caedium v4 Sneak Peek: CFD for 64-bit Mac OS X
Submitted by symscape on July 27, 2012 - 16:06
The next release of the Caedium (v4) CFD software system will be fully 64-bit compatible with your Mac OS X computer. This means you will be able to run large simulations in Caedium that access all available memory under OS X v10.6 (Snow Leopard) and above.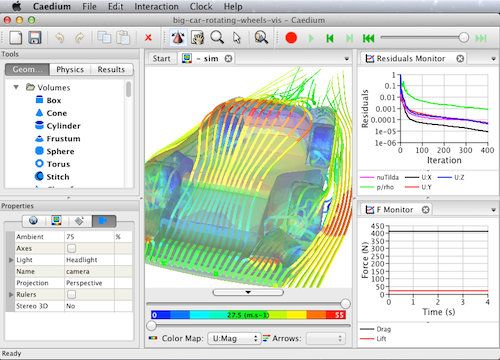 Caedium Running as a 64-bit Application Under OS X
This update of the OS X version of Caedium will have feature parity with the other Caedium versions that run under Windows and Linux.
Note Caedium is one of the few complete CFD software systems that runs natively under OS X. This release will re-affirm that OS X is still a viable platform for performing industrial CFD simulations.