Caedium v4 Sneak Peek: New Particle Type Animation Options
Submitted by symscape on March 12, 2012 - 19:11
Ready for another sneak peek at Caedium v4? Great, then you'll be thrilled to see more options on what type of particles you can animate in the next Caedium release.
New Particle Animation Types
In the current Caedium release (3.0) you can only animate spheres along streamlines, whereas the next Caedium release will provide options to animate arrows, cones, cylinders, and more. Also you will be able to mix and match different particle types in a single animation.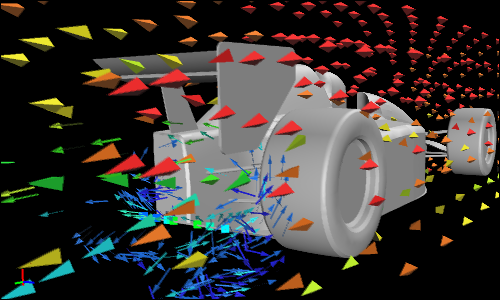 New Particle Types: Tetrahedra and planar arrows