Caedium v4 Sneak Peek: Porous Media CFD Simulation
Submitted by symscape on July 16, 2012 - 10:57
You will be able to simulate flow through packed beds and filters in the next release of the Caedium CFD software system. Caedium will support Porous Media using Darcy's Law for volumes and double-sided faces.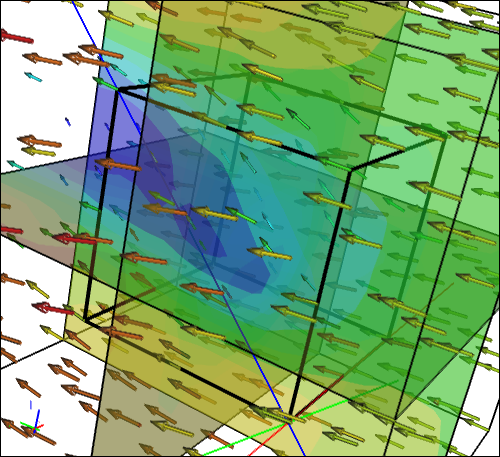 Porous Media CFD Simulation
Shown above is a simple example of a porous volume embedded within a larger volume. The porous media is configured to present no resistance to the flow at 45 degrees to the vertical. Contours of velocity magnitude are displayed on:
Velocity vector arrows for both volumes
3 transparent orthogonal cutting planes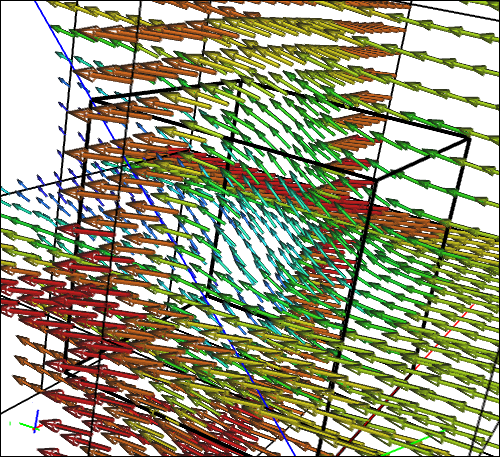 Porous Media CFD SimulationArrows displayed only on cutting planes
A previous Caedium v4 sneak peak for an idealized Dyson Air Multiplier CFD simulation demonstrated porous faces for the the inlet grills on the device.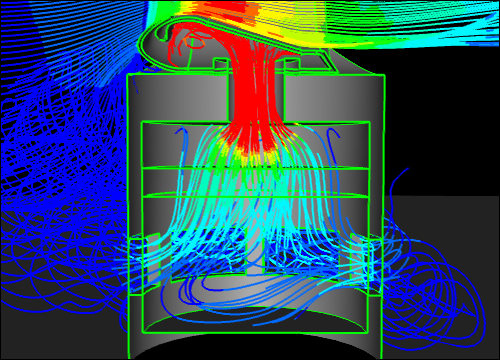 Idealized Dyson Air Multiplier CFD Simulation - Base SymmetryStreamlines colored by velocity magnitude