Caedium v5 Sneak Peek: 3Dconnexion 3D Mouse Support
Submitted by symscape on April 18, 2013 - 12:54
The next release of the Caedium CFD software system on Windows will support the 3Dconnexion family of 3D mice.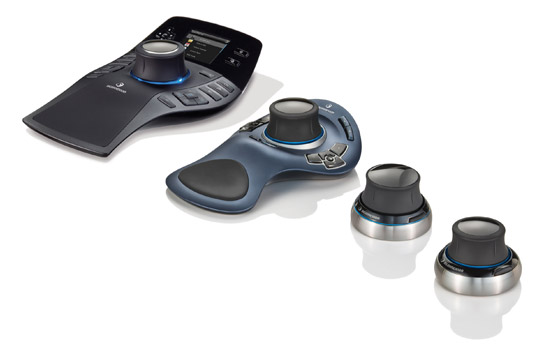 3Dconnexion 3D Mice Ready to Control CaediumImage courtesy of 3Dconnexion
A 3Dconnexion 3D mouse will be able to manipulate the view of your 3D models in Caedium. The view will pan, zoom, and rotate as you push-pull, twist, and tilt the 3D mouse. With a little practice the 3D mouse becomes an intuitive and efficient way to interact with your model view.