Caedium v5 Sneak Peek: Ribbon GUI
Submitted by symscape on March 11, 2013 - 08:19
The next release of the Caedium CFD software system will have a new combined menu and toolbar often referred to as a ribbon.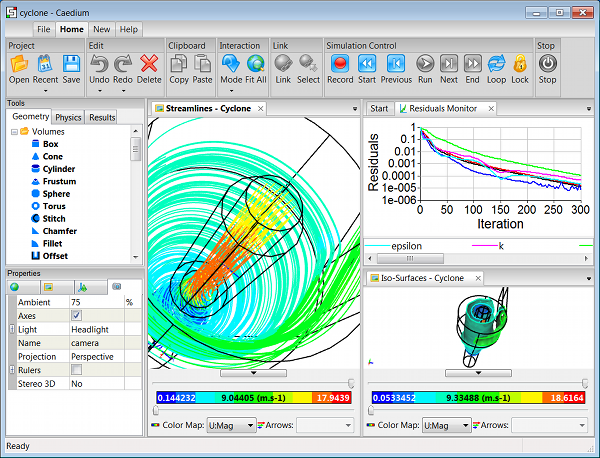 Caedium Ribbon on Windows
The ribbon was popularized by Microsoft in its "Fluent User Interface" (interesting name if you are familiar with CFD software) for Office 2007 and subsequent releases.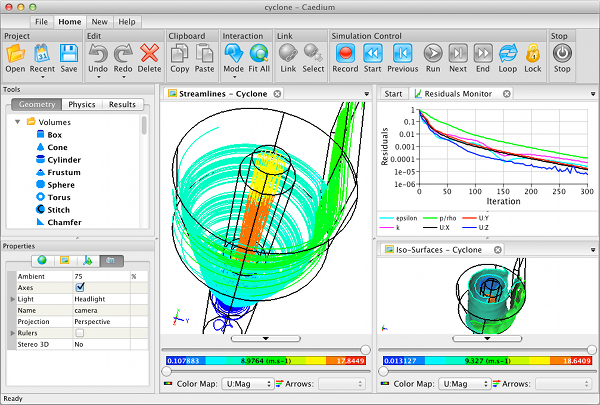 Caedium Ribbon on Mac OS X
The Caedium ribbon provides tabs to access various groups of button controls. Each button has an icon and description text. Also you will see larger buttons for the latest high definition displays.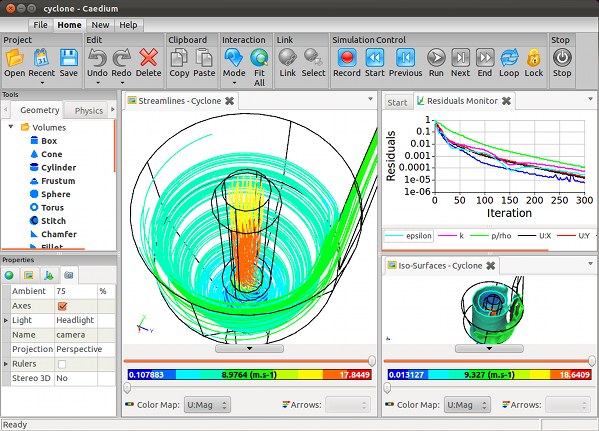 Caedium Ribbon on Linux