CFD Novice to Expert Part 6: CFD For Your Application
Submitted by symscape on June 1, 2010 - 08:40
With the grounding you now have in fluid dynamics, CFD, and some quality hands-on CFD time thanks to "CFD Novice to Expert Part 5: Hands-on CFD," now is the time to put it all together and focus on your specific application. Here we go with part 6, the penultimate part, in this 7-part series.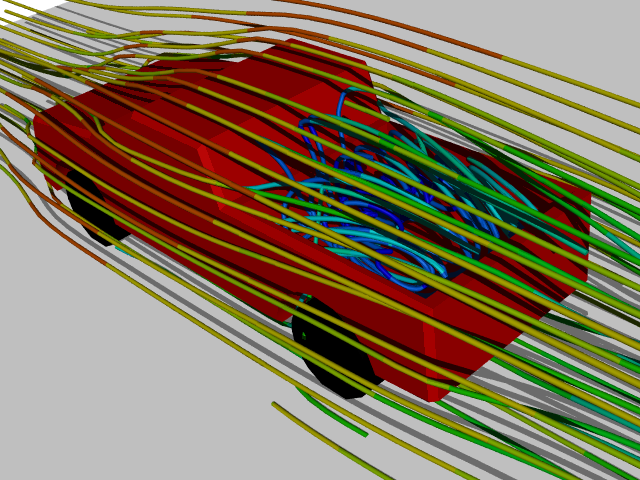 CFD Simulation Around a Pickup Truck
CFD For Your Application
Now it's show time. Finally you're ready to focus on a CFD analysis of your application. Your first task is to build up confidence in your chosen CFD analysis tool by simulating cases that are similar to your application. You want highly studied cases (either other CFD results or experimental results) to serve as benchmarks or validation cases. Your aim is to determine what combination of CFD parameters (e.g., mesh size/growth-rate, turbulence model, scheme accuracy, relaxation factors) can reproduce the benchmark cases. At the same time you have to be willing to trade off turnaround time against accuracy based on the computing resources you have available.
Starting with the parameters that your benchmarking revealed, you are now ready to simulate the fluid flow for your specific application based on the confidence you gained during the benchmarking exercise.
Sounds likely a lonely endeavor, doesn't it? Well it doesn't have to be - there is plenty of support for CFD users. No matter what your software preferences there are active forums for all things CFD over at CFD Online Discussion Forums. Also there are usually forums and support provided by software vendors for each CFD software package. Remember, no harm ever came of asking for help.
Stay tuned for part 7 - CFD 201, the final part in this series.