Clipping Planes Reveal Even More Hidden CFD Secrets
Submitted by Richard Smith on May 16, 2016 - 12:40
Clipping planes are another tool to reveal hidden regions of your Computational Fluid Dynamics (CFD) results.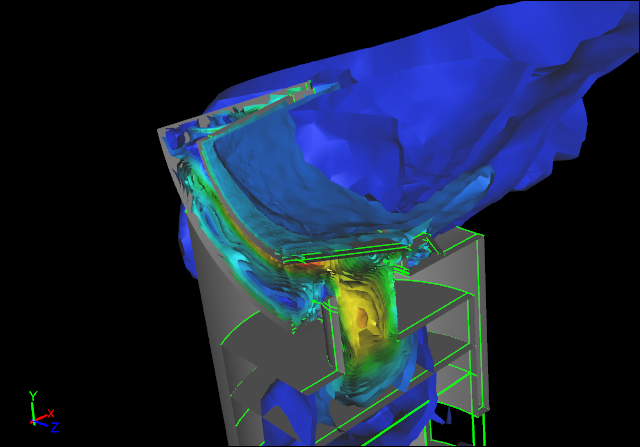 CFD Simulation of an Air MultiplierVelocity iso-surfaces after using XYZ-clipping planes
Clipping planes, aligned with the three coordinate axes, can be used to interactively trim back your simulation to reveal hidden internal details.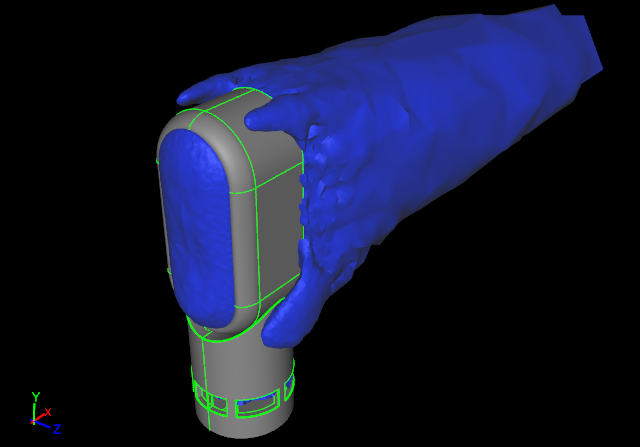 Iso-Surfaces Before Using Clipping Planes
Each coordinate direction supports two planes for a total of six planes in a view to precisely localize the view of your results.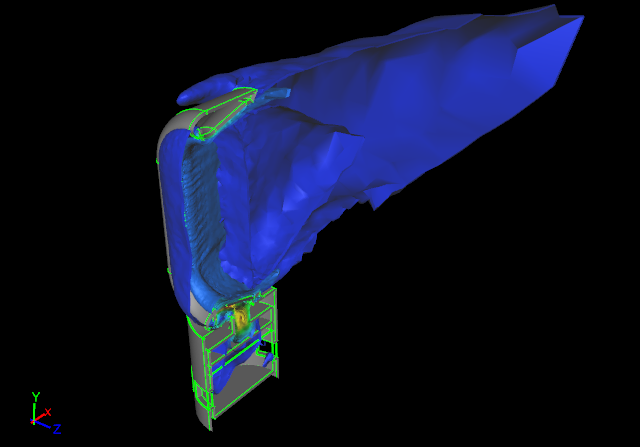 Iso-Surfaces After Using Z-Clipping Plane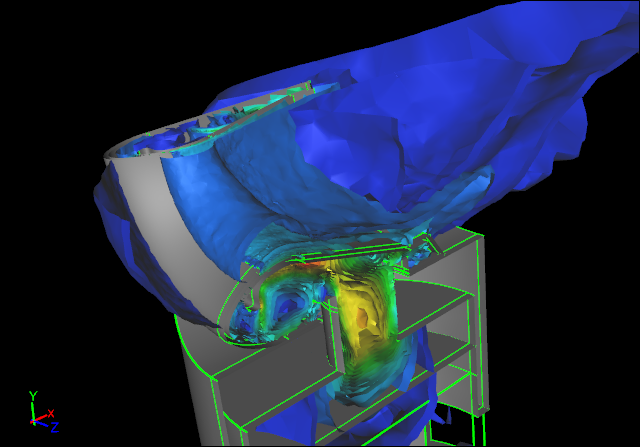 Iso-Surfaces After Using YZ-Clipping Planes
Note
For more details on the Caedium simulation featured in this post see "Caedium v4 Sneak Peek: Idealized Dyson Air Multiplier CFD Simulation."