Helical Strakes with your Chimney?
Submitted by Richard Smith on June 11, 2013 - 10:25
Helical strakes are often used on chimneys to reduce vortex induced vibration (VIV). However, these strakes also have a significant drawback - they induce massive increases in drag and side forces that have significant structural implications for the chimney. Read on for a Computational Fluid Dynamics (CFD) study that compares a smooth cylindrical chimney to the same chimney with helical strakes.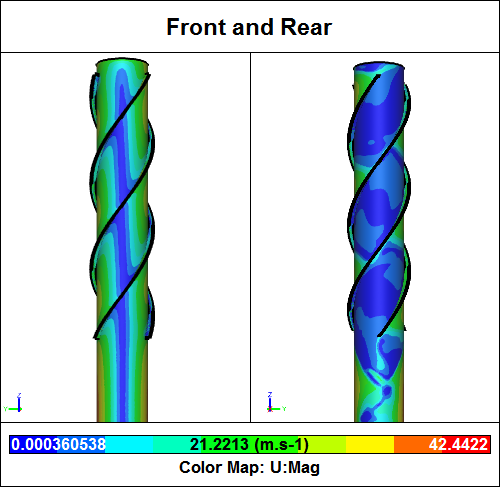 CFD Simulation of a Helical Strakes ChimneyVelocity magnitude contours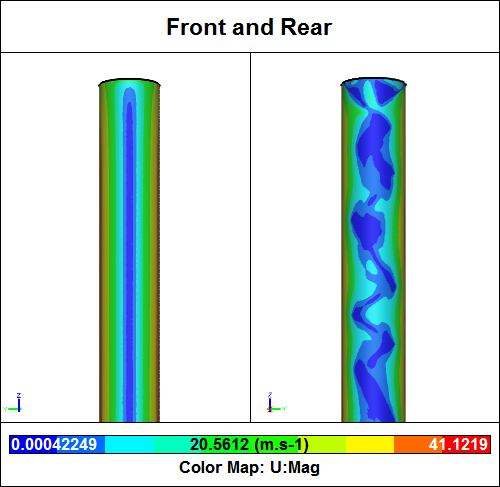 CFD Simulation of a Smooth ChimneyVelocity magnitude contours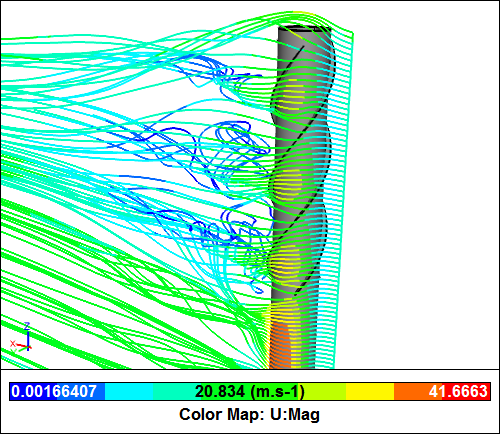 Streamlines around a Helical Strakes Chimney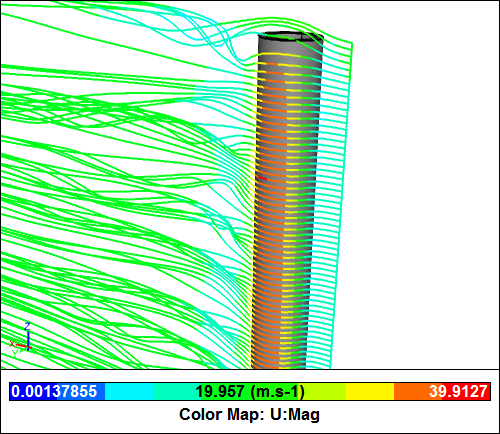 Streamlines around a Smooth Chimney
Side Force
The side force (perpendicular to the flow direction and parallel to the ground) time history shows that the helical strakes chimney has a lower frequency of VIV than the smooth chimney. However, the average side-force magnitude for the helical strakes chimney is many times (~300%) higher than that of the smooth chimney.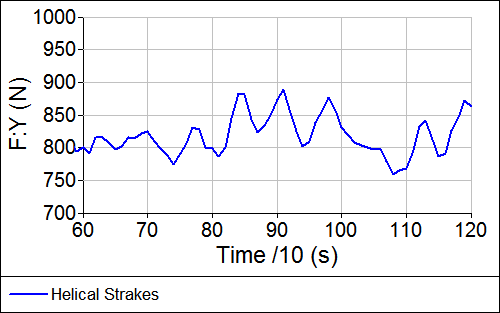 Helical Strakes Chimney Side Force Time History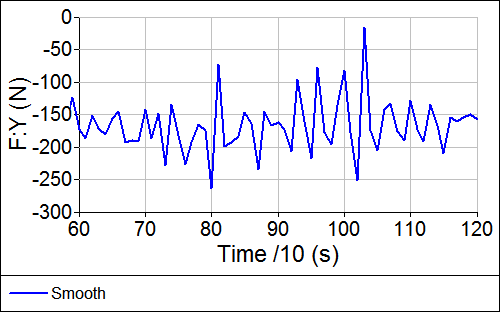 Smooth Chimney Side Force Time History
Drag Force
The drag force time history shows a massive increase in drag (~200%) for the helical strakes chimney compared to the smooth chimney.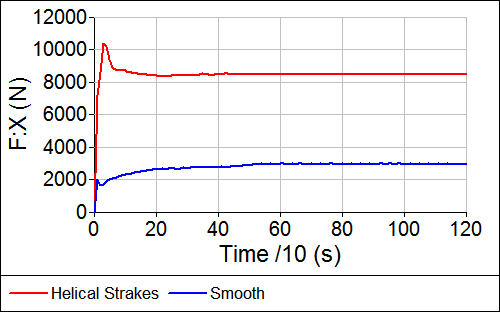 Drag Time HistoryCompares a helical strakes chimney to a smooth chimney
Conclusion
This set of CFD simulations does not account for fluid-structure interaction, so if the frequency of the VIV is similar to the natural frequency of the structure then you are likely to see larger amplitude side-force oscillations.
The average side forces are only ~1% of the drag forces for each chimney.
The chimney designer has to weigh carefully the need to reduce VIV with helical strakes over the associated large increases in drag.
Notes
Chimney: diameter (D) = 2 m, height = 20 m
Helical strakes: pitch = 10 m (5D), strake width = 0.2 m (0.1D)
Wind speed = 22 m/s (50 mph)
Simulations created and performed in Caedium Professional using the incompressible, transient RANS solver, and the k-omega SST turbulence model