Rapid Motion Finish 4th at F1 in Schools World Finals
Submitted by symscape on November 8, 2012 - 16:20
More F1 in Schools news - Rapid Motion, a joint team from Australia and Germany, finished 4th overall at the 2012 F1 in Schools World Finals held in Abu Dhabi. Using Caedium Professional CFD simulations the team analyzed the aerodynamics of various designs resulting in a 16% improvement in average speed over their baseline car.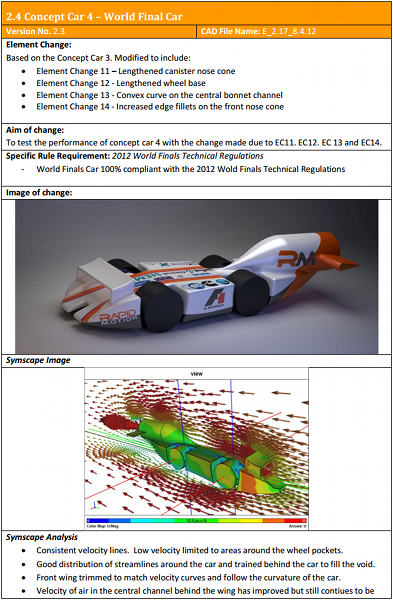 Rapid Motion Report on Final Design Iteration
The team assessed 15 car body changes and built 4 complete test cars prior to finalizing their car for the competition.
"From the [Caedium] analysis, it is clear that we have made some significant improvement from our first concept car to our World Final car.  We can also identify other areas where further improvements could be made if we had more time. Next Time!"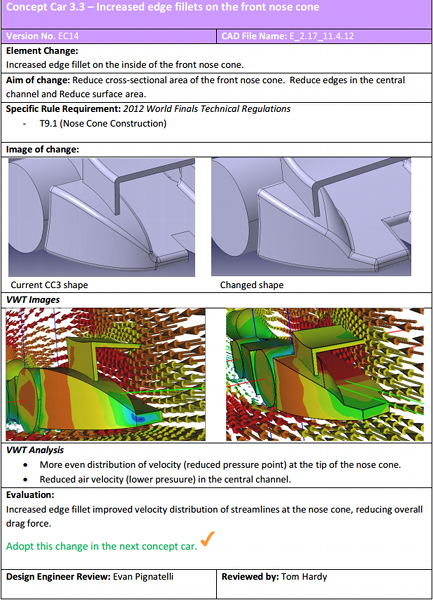 Rapid Motion Car Nose Design Study
Rapid Motion also collected the best collaboration team award, no mean feat when you consider the 10 hour time difference between Germany and Australia.
Congratulations to Rapid Motion from all here at Symscape, great work.