Stonehenge Vortex Revealed as April Fools' Day Distortion Field
Submitted by Richard Smith on April 3, 2017 - 08:02
As I'm sure you suspected the "Stonehenge Vortex Revealed by CFD" story was a figment of the April Fools' Day distortion field.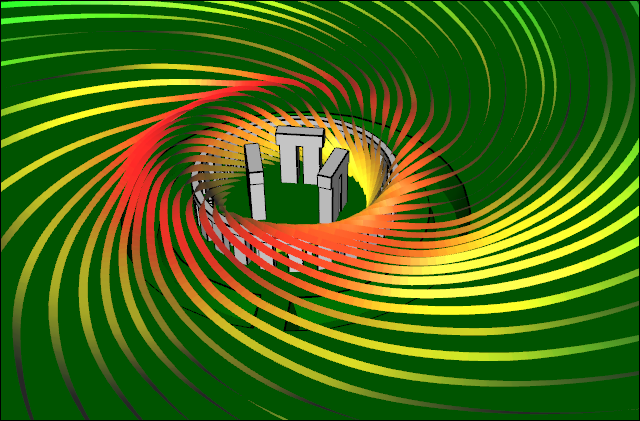 Ribbons Tracing a Contrived Vortex at StonehengeCFD simulation shows ribbons colored by velocity
The story was not based on any actual data. It was just me having fun with an idealized SkechUp model of Stonehenge and some contrived CFD boundary conditions that included a swirl component.
Another noteworthy fluid dynamics-themed prank was Google Wind, which claimed to use windmills to clear the Dutch sky of clouds and reduce the 145 rain days a year they receive.
Google WindFluid dynamics-themed Aprils Fools' Day prank
If you are looking for more April Fools' Day mischief check out the extensive list at April Fools' Day On The Web.