Wind Tunnel and CFD Reveal Best Cycling Tuck
Submitted by Richard Smith on May 10, 2017 - 07:37
The Giro d'Italia 2017 is in full swing, so how about an extensive aerodynamic study of various cycling tuck positions? You got it, from members of the same team that brought us the study of pursuit vehicles reducing the drag on cyclists.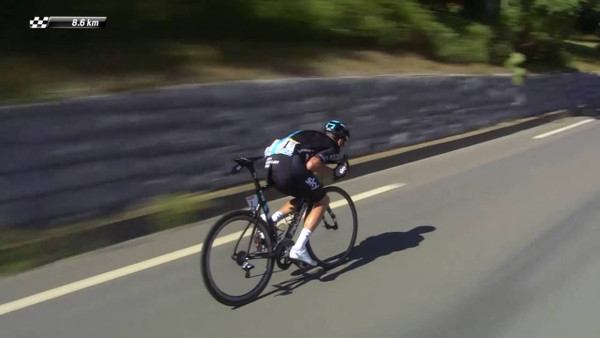 Chris Froome TuckStage 8, Pau/Bagnères-de-Luchon, Tour de France, 2016
The research team, led by Bert Blocken from the Eindhoven University of Technology, used a similar methodology to their previous work where they cross validated results between wind tunnel tests and Computational Fluid Dynamics (CFD) simulations. According to their findings the Chris Froome tuck used to win a stage in the 2016 Tour de France is not the most aerodynamic and it isn't even the most dangerous, though it's close. For the full story I suggest you read "Which cyclist hill descent position is really superior? Froome, Pantani, Nibali or Sagan? The scientific answer. Part 2."
Superman PositionOn a fixie!
As a bonus, Blocken and his team recently released results for a new Superman tuck position, which discards any thoughts of safety in the name of winning at all costs. To see how this new position fairs against the others, read "Part 3: Aerodynamic drag of the Superman position (which cyclist hill descent position is really superior?)."