Get Started With Caedium
Just 4 easy steps to save money and time performing fluid flow and heat transfer simulations with Caedium - an affordable, easy-to-use, all-in-one Computational Fluid Dynamics (CFD) software system.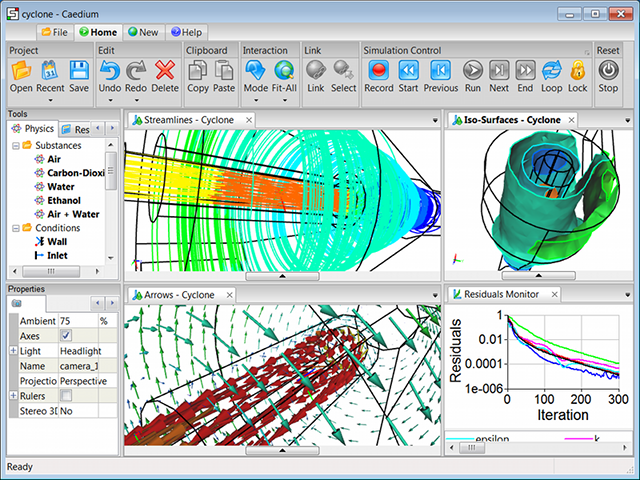 Caedium In Action
1. Download and Install
Download the Caedium installer that includes all of the Caedium add-ons for your platform whether it's Windows, Mac OS X, or Linux.
2. Activate Free Trial
Request and activate a free 30-day trial to enable the CFD simulation capabilities in Caedium.

3. Learn
4. Get Support
Post questions, ideas, and problems in the Symscape forums for a rapid response. Also be sure to rate the importance of the forum posts, whether it's yours or someone else's, to help others and to influence the direction of our development.