Caedium CFD Simulations Help F1 in Schools World Champions
Submitted by symscape on November 12, 2012 - 11:44
Cold Fusion, the Australian National F1 in Schools champions, are now the 2012 F1 in Schools World Champions. The team used Caedium Professional CFD simulations to optimize the aerodynamics of their world beating CO2 dragster and by all accounts to great effect!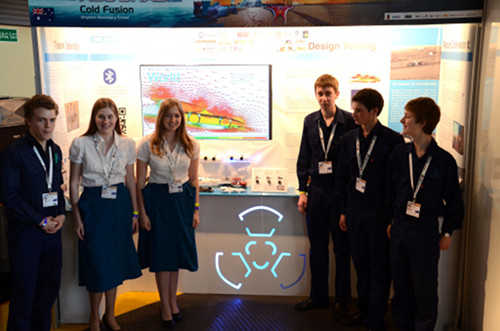 Cold Fusion Team at their Booth
In winning the overall competition held to coincide with the Abu Dhabi Grand Prix, Cold Fusion from Brighton Secondary School, Adelaide also won the following categories:
Fastest car
Best engineered car
Knockout racing competition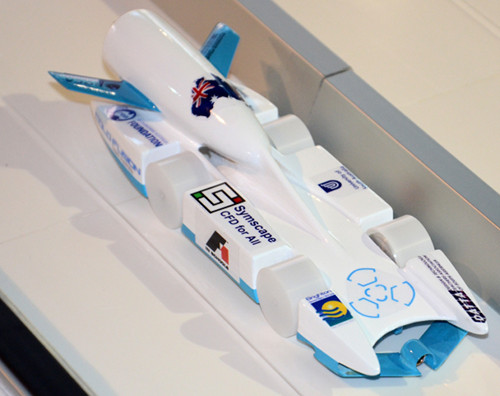 Cold Fusion Car
Michelle Lennon, the team's design engineer, commented:
"This [Caedium] has been an invaluable resource to the team in coming up with a final car design."
Michelle used Caedium in the design of both the team's Australian championship winning car and the World championship winning car. Clearly she has a bright future in engineering, already at ease with powerful CFD software tools.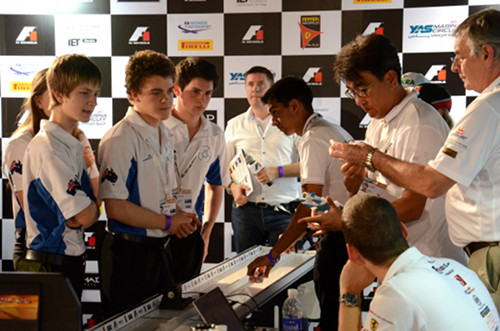 Cold Fusion Race Preparation
Cold Fusion are:
Jane Burton - manager
Jake Grant - marketer
Spencer Olds - graphic designer
Michelle Lennon - engineer
Henry Lynch - industry relations
Thomas Agars - driver
To the winners go the spoils and in the case of F1 in Schools the World Championship winning team members each receive a City University London, Motorsport and Automotive Engineering scholarship.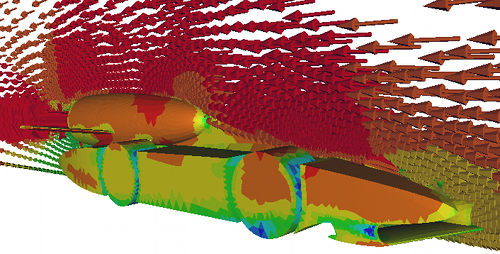 Caedium CFD Simulation Results
F1 in Schools is a non-profit organization with national competitions held in 21 countries. The competitions aim to give a flavor of running an F1 team by exposing high school students to finance, marketing, and engineering.