Simulate Free Surface Flows Using a Volume of Fluid CFD Solver
Submitted by symscape on July 31, 2012 - 18:23
The latest release of Caedium (v4.0) can perform Computational Fluid Dynamics (CFD) simulations for free surfaces, such as those that form between water and air around a ship's hull. Also the new version of Caedium contains an extensive array of other enhancements that will help you efficiently simulate more physically realistic phenomena.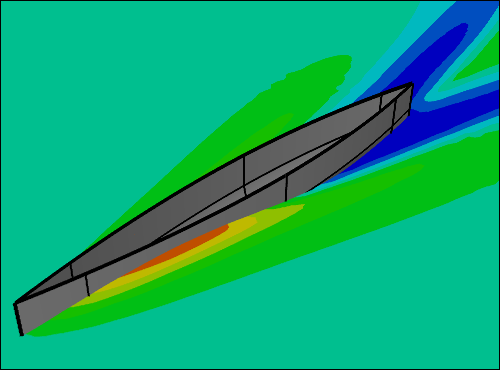 Caedium VOF CFD Simulation for Wigley HullHigh resolution image
Request and activate a free 30-day trial to enable Computational Fluid Dynamics (CFD) software simulation in Caedium.

Volume of Fluid (VOF)
The new multiphase capability in Caedium uses a VOF solver to simulate the interaction between 2 immiscible fluids and the free surface between them. Applications for which VOF is well suited include:
More Physics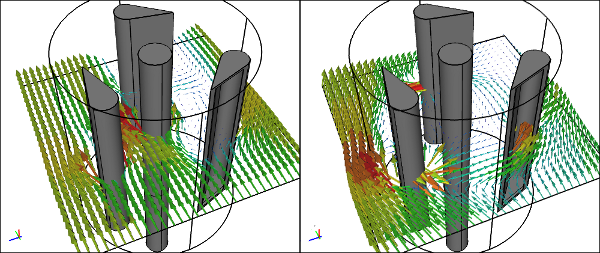 Caedium MRF CFD SimulationLeft: Stationary, Right: MRF
Improved Performance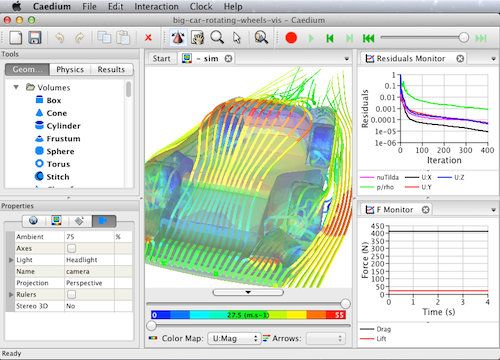 Caedium Running as a 64-bit Application Under OS X
Better Visualization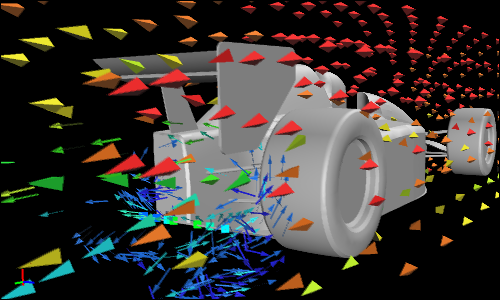 New Particle Types: Tetrahedra and planar arrows
Miscellaneous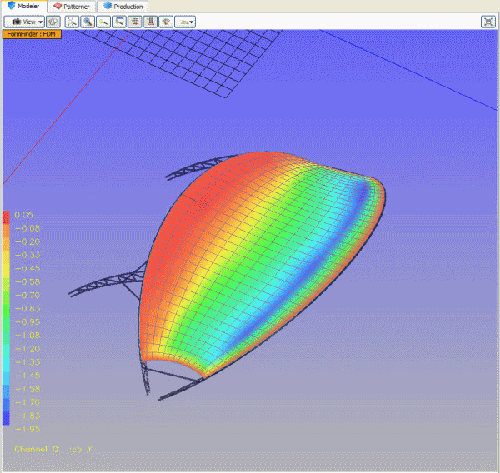 Caedium CFD Results Imported into ixForten 4000Model: courtesy of SobreSaliente Ltda