Electronics Cooling CFD Simulation
Submitted by symscape on December 13, 2010 - 14:18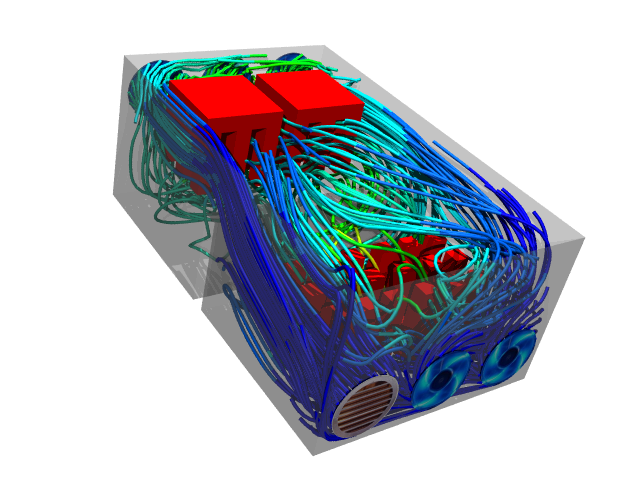 Air flow and heat transfer through a box and around generic heat sinks. The CFD simulation was performed in Caedium Professional and rendered by POV-Ray. The image shows streamlines colored by temperature, where blue is cool and red is hot.
For movies of this CFD simulation see "High-Quality CFD Movies with Caedium."
Use this image freely in accordance with its license.