What is product activation?
Submitted by Alison Findon on September 7, 2006 - 09:06
Product activation aims to ensure legitimate software use i.e., to reduce software piracy, by ensuring that a single subscription is tied to a single computer. Reduced piracy means that we can invest more in product development, quality and support, ultimately to the benefit of you our customers.
The activation process is as follows:
Download and install Caedium for your platform.
Purchase a subscription(s) or request a free trial – an activation license(s) will be sent to your registered email address
Run Caedium and in the Help Toolbar click Activate to launch the Product Activation wizard
Copy and paste (Windows & Linux: Ctrl+C then Ctrl+V, Mac: Cmd+C then Cmd+V) your license key from your activation email into the wizard (shown below)
Restart Caedium to use the newly activated add-on(s)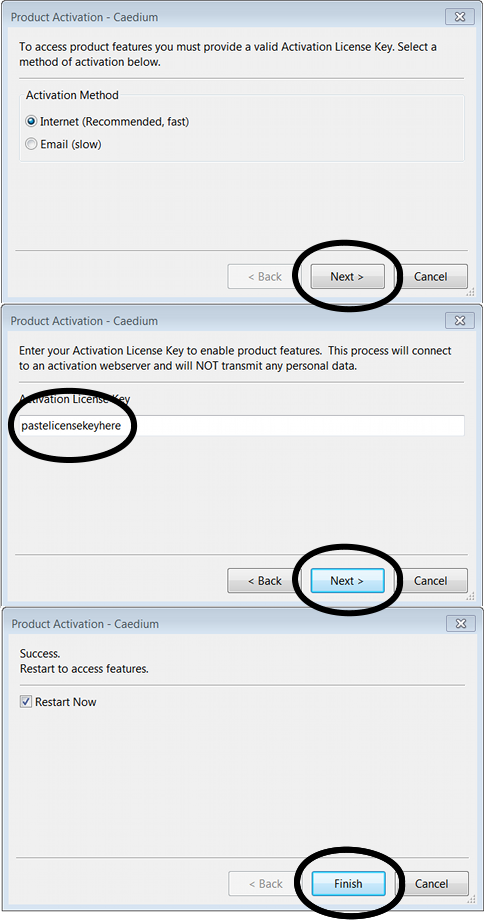 Product Activation using a License Key
During the final step in the activation process, the activation license key and a unique one-way computer hash, or checksum, are sent to our activation server, which validates the information and activates the product on your computer. No personally-identifying data is included or required.
Note that you may purchase the same subscription for multiple computers.