Caedium Panel Flow Add-On Released
Submitted by symscape on February 15, 2007 - 20:04
The Caedium Panel Flow add-on simulates gas (e.g. air) or liquid (e.g. water) flow around and through your design, helping you view the physical effects of the fluid on your design and vice versa.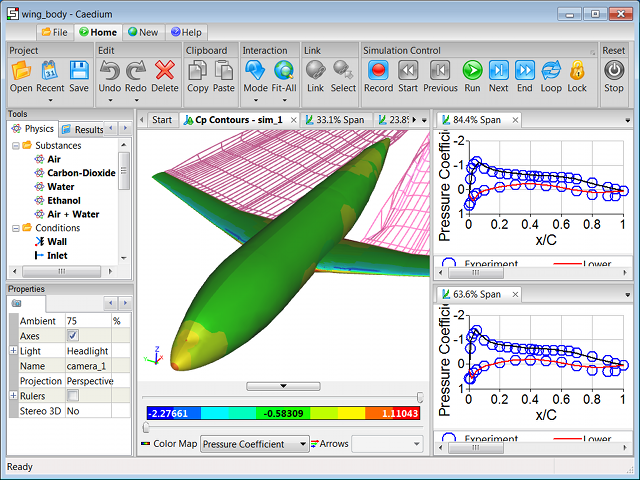 Caedium Panel Flow Add-On
Designed for use by engineers who are not Computational Fluid Dynamics (CFD) experts, the Caedium Panel Flow interface uses standard physics terms to help you easily navigate the simulation setup and quickly obtain meaningful results.
Caedium Panel Flow is flexible and can be used for a variety of design applications including aircraft, boats, submersibles, and cars. You can quickly and easily simulate idealized (potential flow) gases (e.g. air) and liquids (e.g. water) to determine flow directions and forces.
Caedium Panel Flow is ideally suited for problems that are:
These assumptions allow fast turnaround using a surface-based panel method technique.