Caedium v1.1.0 Released
Submitted by symscape on October 9, 2007 - 16:05
We are pleased to announce the release of Caedium v1.1.0. Caedium is our freely available foundation and viewer for our expandable Computer-Aided Engineering (CAE) system. Caedium incorporates advanced interactive 3D visualization.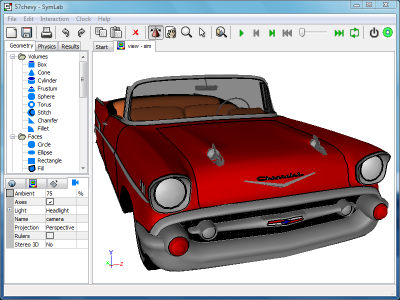 Faceted 57 Chevy Model: Exchange add-on can now import faceted Alias/Wavefront files
Add-ons
Using our Caedium system with additional add-ons you can assess the aerodynamic performance of concept designs by creating geometry, simulating fluid flow, and visualizing results under both steady-state and transient conditions.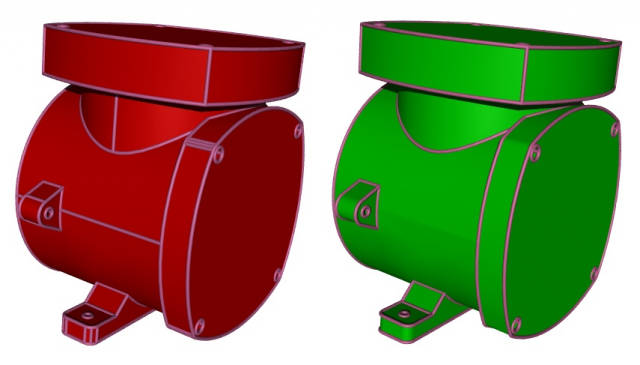 Simplified Geometry Topology: Builder add-on now supports a join tool to suppress unwanted features
Available add-ons include: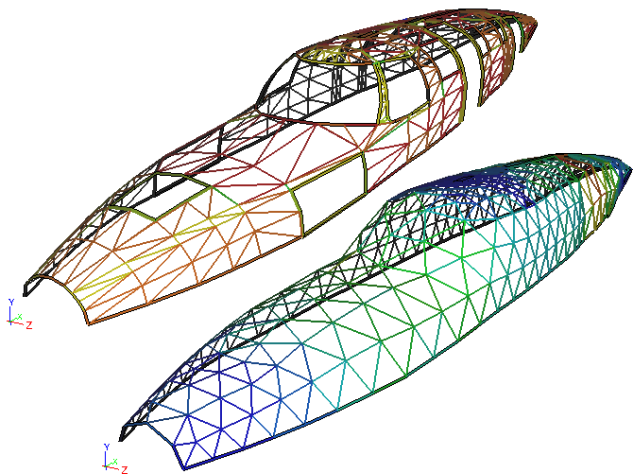 Simplified Faceted Fuselage: Faceted import and join tool are a powerful combination
Free Trials
Our software is available to download and install directly from our website. We offer straightforward free 30-day trials and affordable subscriptions for Caedium add-ons.