Natural Convection Sneak Peek
Submitted by symscape on December 15, 2008 - 20:57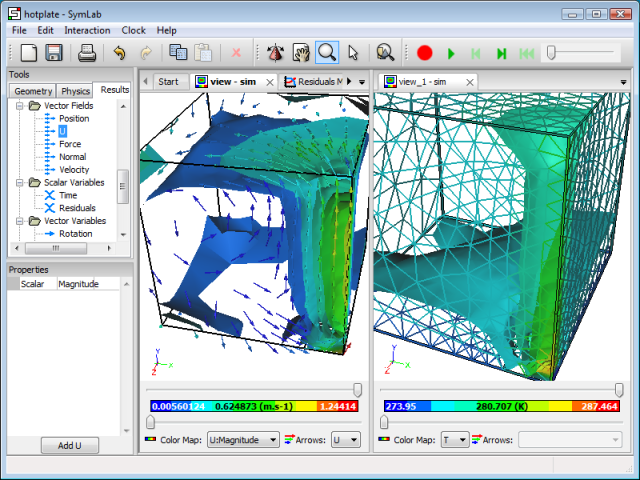 Sneak peek (featured in our December 2008 newsletter) at our yet-to-be-released Caedium RANS Flow add-on (using OpenFOAM), performing a natural convection simulation driven by a hot plate. The image shows a quarter model (using symmetry) with two views:
The left view shows velocity contours in the volume and velocity vectors on a symmetry plane and top.
The right view shows temperature contours in the volume and the surface mesh colored by temperature.