PDC Drill-Bit Water Flow
Submitted by symscape on December 10, 2009 - 16:31
A rotating Polycrystalline Diamond Compact (PDC) drill-bit steady-state turbulent simulation of injected water circulating around the cutter head, created using our Professional add-on.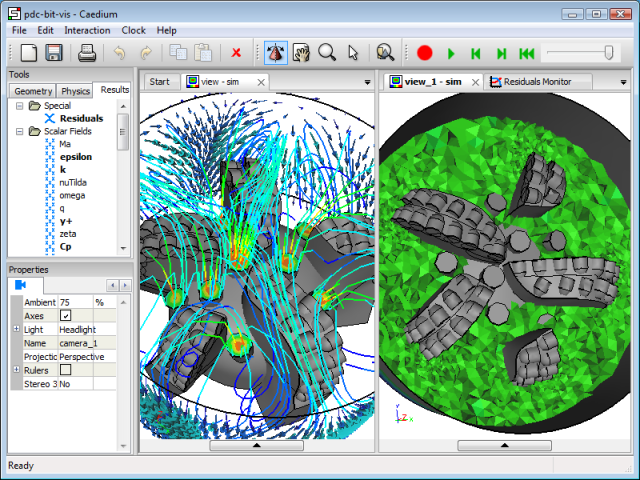 View file with Caedium
Download pdc-bit-flow.zip (13.4 MB). Note you need to extract the pdc-bit-flow.sym file from the zip archive prior to opening the file in Caedium.