Caedium Professional
Caedium Professional combines the entire Caedium add-on collection for a complete, affordable and easy-to-use Computational Fluid Dynamics (CFD) software system.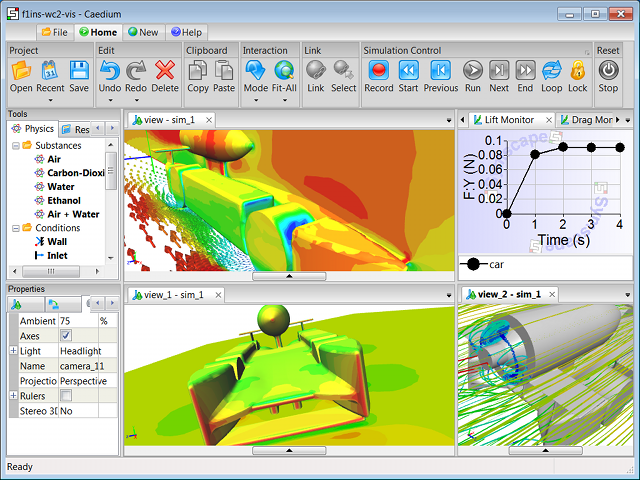 Caedium Professional is an add-on to Caedium, and contains all of the following:
For more details check out our Caedium Product Comparison chart.
Screencast
The screencast below shows Caedium Professional in action. See the full power of our unified simulation environment for CFD - from geometry creation to results visualization for a steady-state turbulent CFD simulation of air flow through a pipe into a box.
Caedium Testimonial
"I found it [Caedium] to be extremely useful and easy to use."
— Fernando Freitas