Caedium Transient
Caedium Transient enables you to take your design analysis a step further by exploring time-dependent simulations and results.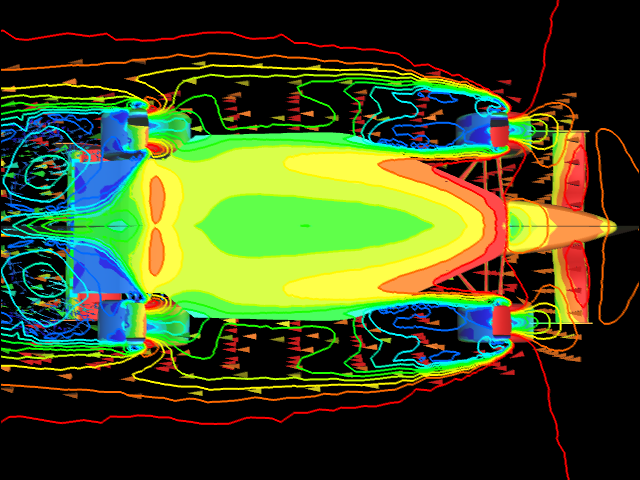 Try our Caedium Professional add-on for a complete Computational Fluid Dynamics software system that includes this add-on and others - for details check out our Caedium Product Comparison chart.
With Caedium Transient you can assess how the physics of your simulation will vary over time. Interactive animation features and simple controls help you to step backward and forward through time to see your results at any time step along the way.
Caedium Transient is an add-on to Caedium, and provides the following capabilities:
Simple control
Simple media player like controls

Overall time duration and individual time step controls
Integrated particle animation
Animated camera allows you to specify the exact view of your design at individual time steps
Replay image sequences as movies (.avi) using our movie recorder
Automated simulation telemetry system (Telemetrics):

Post images to TwitPic and post associated messages (tweets) to Twitter.
Save copies of the Caedium project file (.sym) as a simulation advances.
Export any supported file type (e.g., png) with each simulation update.
Simulate geometry motion
Intuitive geometry movement specification/modification system (requires Builder add-on)
Near real-time playback/review of completed simulation visualization and plots with our Transient Archive Technology
More
Looking for more Caedium capabilities? Then consider our Professional add-on.
Caedium Testimonial
"I found it [Caedium] to be extremely useful and easy to use."
— Fernando Freitas