Tutorials
Submitted by symscape on June 8, 2007 - 19:49
The documentation outlined here serves as the user manual and tutorials for Caedium - our affordable, easy-to-use, all-in-one Computational Fluid Dynamics (CFD) software system that can help you assess the performance of your 3D concept designs.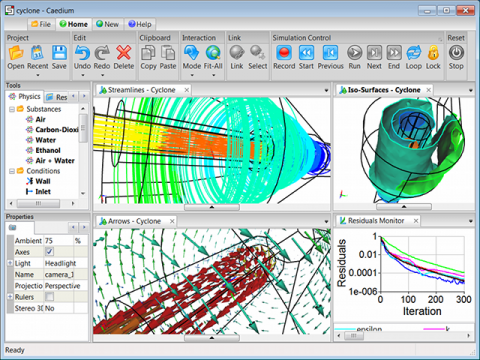 "Essentials Manual" to familiarize yourself with the essential elements, operations and associated terminology in Caedium.
For step-by-step instructions on using Caedium Professional, Builder, RANS Flow and Panel Flow add-ons, see the "Builder", "RANS Flow" and "Panel Flow" tutorials.
Review "Tips" for detailed descriptions of specific Caedium features.
For a 7-part series in fluid mechanics and CFD start with "CFD Novice to Expert Part 1: Get Inspired."
If there's something specific you want to know that is not covered here, the Questions Forum is a good place to ask a question and receive a timely answer.