Import a SketchUp Model
Submitted by symscape on May 30, 2013 - 16:27
See how to exchange your SketchUp models with Caedium using the COLLADA (.dae) file format.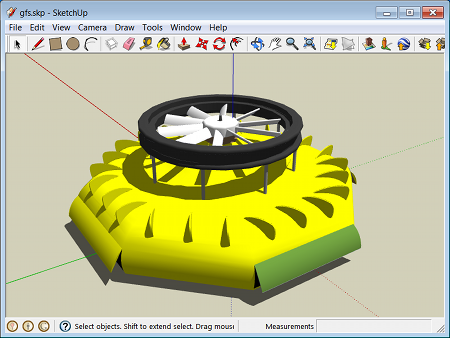 SketchUp
Assumptions
Procedure
In SketchUp select File->Export->3D Model...
In the Export Model dialog click Options...
In the DAE Export Options dialog enable Triangulate All Faces, click OK

Set Export type: = COLLADA File (*.dae)
Set your model file name and click Export
In Caedium select the File Toolbar and click the Import button . In the Import dialog select the COLLADA model file, and click Open.