Caedium Viz Export
Add an extra dimension to your 3D results. Caedium Viz Export makes it easy to export your 3D results to high resolution, high quality renderers and other visualization systems.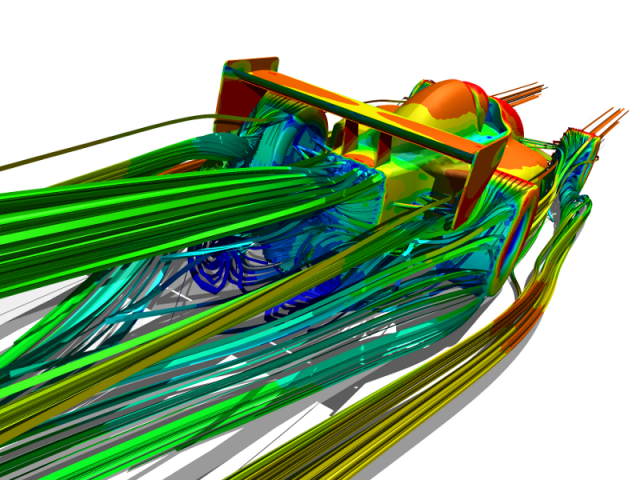 Try our Caedium Professional add-on for a complete Computational Fluid Dynamics software system that includes this add-on and others - for details check out our Caedium Product Comparison chart.
Define your rendering parameters in Caedium and then export your results to POV-Ray or another renderer, which can add shading, lighting, and other special effects before you share your results with others. You can also export your 3D results as VRML files.
Caedium Viz Export is an add-on to Caedium, and provides export to the following 3D visualization formats:
More
Looking for more Caedium capabilities? Then consider our Professional add-on.
For faceted import of COLLADA (.dae), Alias/Wavefront (.obj) and STL (.stl) files see our Exchange add-on, which is also part of our Professional add-on.
Caedium Testimonial
"I found it [Caedium] to be extremely useful and easy to use."
— Fernando Freitas